First things first, though – buy some plastic wrap to cover your phone/tablet/computer in the kitchen. Not kidding.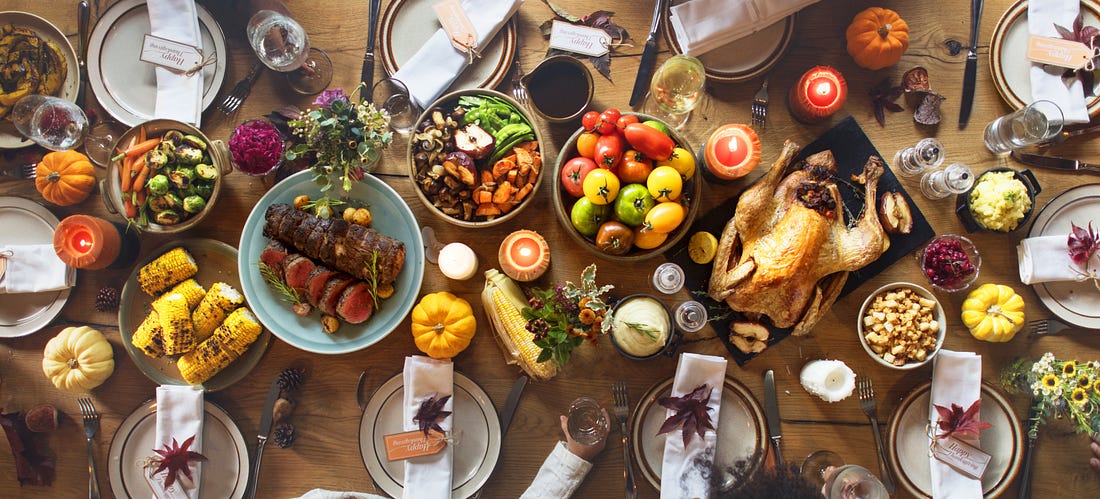 Whether you're hosting for the first time or a veteran of dozens of dinners, holiday entertaining — especially Thanksgiving — can be overwhelming. Thankfully, we live in an age where any idiot can type "HOW DO STOP MY DISHWASHER FROM BEING ON FIRE" into their Googlematics and learn what kind of fire extinguisher/spell works best.
Hopefully, you won't need to employ aguamenti. But we could always use a reminder/refresher on the best practices for Thanksgiving.

With that in mind — enjoy the following round-up of Thanksgiving how-tos.
---
More Thanksgiving recipes and tips to come, friends. Here's our non-oven-roasted turkey advice, Part 1 of our side dish recommendations, and three different mashed potato recipes, from easy to bougie.
— Theo.
---
If you've read this far, and this often — you've probably been enjoying The83K for the length of our brief existence. Won't you help us get bigger and better and become a Patron?
Thank you for subscribing to and spending time with The83k. This newsletter will remain free for you, friends and food fans, who are enjoying the food coverage here — but I'm hoping to offer in broader and more in-depth stories and features in the future (like the interview above.) I'd like to dedicate more time to it and make it a sustainable concern for everyone who wants more of that delicious, useful content (and frequent roundups of everything you like about food.)
Please consider becoming a Patron and help make The83k bigger and better.
OH AND THERE'S A BUNCH OF PERKS, TOO.
Also: if you don't want to subscribe, or just want to make a one-time donation – OR want all the goodies but don't want to use Patreon, please feel free to use this link: paypal.me/theohahn
Again: thank you, friends!
---
That's it for this edition of The83K newsletter. If you have any tips or suggestions for things you'd like to see here, please drop me a line at the83k@gmail.com.